Carew Counsel Solicitors offer estate administration and litigation services and tailors the costs to the requirements of each estate.
When a family member or close friend is appointed to act as Executor and Trustee of a Will, naturally that person is mourning the loss of a loved one while being tasked with the complex job of Executor including:
Advertising & applying for probate;
Collecting estate assets & contacting necessary institutions;
Payment of outstanding liabilities;
Administering assets according the Will;
distributing the residue of the estate to beneficiaries;
maintaining accounting records; &
organising the preparation of tax documents.
Carew Counsel Solicitors can support the Executor(s) through each of the above duties. Executor(s) stay involved in the matter; utilising our services aids in progressing the estate matter efficiently.
Our experienced team can also assist with your Estate Planning needs.
❯ Establish Validity of Wills and Executor or Administrator Role
❯ Determine Beneficiaries
❯ Claim Superannuation Death Benefit
❯ Claim Insurance Death Benefit
❯ Apply for Grant of Probate
❯ Apply for Grant of Letters of Administration
❯ Respond to Court Requisitions
❯ Set-up Estate and Transfer Assets
❯ Liquidate and Set-up Testamentary & Other Trusts
❯ Review prior to Finalising & Distributing
❯ Draft Beneficiary Settlements & Release
❯ Provide End-to-end Administration Service
❯ Support with Contentious Matters & Litigation
❯ Support with Dispute Resolution
Accreditations & Associations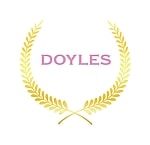 Doyle's Guide recognises the best Australian law firms in a specific area of practice.

LawAustralasia is an association of over 200 independent law firms.
Request Call Back

Please provide your details and a lawyer from Carew Counsel will contact you to discuss your situation.
We will only share your details with this Trusted Partner. By using this form you agree with the storage and handling of your data by this website as outlined in the Privacy Policy, which is available here.