Last updated: October 2023
«We believe in making Estate Administration simple, affordable and accessible»
To be Australia's leading Executor platform to guide Executors through the Estate Administration process in a simpler way.
To change the way Australian families deal with one of life's most challenging moments – the passing of a loved one – by making Estate Administration simple, affordable and accessible for everyone in one place.

As a profit-for-purpose and social enterprise, we commit to re-investing 80% of our total revenue to:
consolidate Deceased Estate services on a single platform;
reduce the effort & cost of Deceased Estate administration by 50%; and
support 250,000 Australian families by 2028.
Challenge current thinking
Create positive social impact
Simplify everything continuously
Financial issues are the most commonly stated reason for family disputes in Australia and the developed world.
As a child and adult, Stephan Dahinden – Managing Director & Founder of simplyEstate – experienced what it means when family members pass away unexpectedly and unprepared. Necessary measures aren't put in place, family members aren't clear about the Estate and affairs, and critical information and wishes aren't communicated. This inevitably leads to years of legal disputes, forced home sales and irreparable relationship breakdown.
Another family loss in 2018 made evident again the sheer complexity of deceased estate administration and emotional toll. This time a complete Estate plan was in place containing relevant legal documents, complete transparency about the Estate and affairs and how it should be distributed.
Having experienced such contrasting circumstances and seeing the long-term effects on family, a critical social institution which is fragile and increasingly under pressure, simplyEstate was founded to support Australian families during one of the most challenging times.
We provide Australia's most comprehensive guidance and resources to support Executors and Administrators with managing their loved one's Deceased Estate in a simpler way.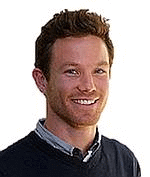 Managing Director & Founder
Stephan has lived in Perth and Melbourne for over fourteen years. Known for his reliability, helpful nature, keen interest in personal finances and process improvement through technology, he has founded simplyEstate. Stephan has devoted eight months researching and mapping the complete estate administration process to develop the most comprehensive Deceased Estate Administration Guide to assist families after a loss.
Stephan has nearly two decades' experience in Aged Care, Health, Education and Digital Transformation.  He now works with families, Executors and Administrators on Deceased Estate Administration matters including, general guidance, administration, Beneficiary communication and supporting with professional service engagement when needed. He is also responsible for continuously enhancing simplyEstate's service offering to assist families during a difficult time.
Contact Stephan directly at stephan@simplyestate.com.au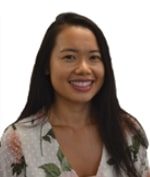 Head of Accounting & Finance
Coko is a seasoned accounting professional who has worked in the energy and central banking sectors for over 10 years. She has experience in financial reporting, cash-flow analysis, green bond issuance, debt management, hedging and risk management.
Coko plays a key role to help simplyEstate by developing financial reports, analysing the company's financial performance and ensuring the statutory requirements are met.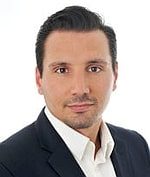 Strategic Advisor & Co-Founder
Fabrizio is a Serial Entrepreneur, Business Coach and Business Owner with tremendous start-up experience in Europe. He has dedicated over eight years founding and building Dimovera to provide deceased estate administration executor services. He advises start-ups like simplyEstate on the topics of sales, marketing and growth strategy.
Fabrizio is a Co-Founder and plays a key role by providing simplyEstate with invaluable business insights gained from his previous experience in estate administration and working with the same target audience. He also helps by objectively assessing the overall business performance and is tasked with challenging the company's future objectives and strategies.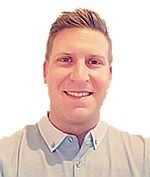 Online Marketing Strategy Advisor
Marc has an enormous wealth of start-up and business experience in Australia and is the founder of museproject, an online digital and marketing agency based in Perth, working with clients globally. His agency partners with medium size businesses and specialises in digital strategy, inbound marketing, AdWords management and Search Engine Optimisation (SEO).
Marc plays a key role in defining simplyEstate's online marketing strategy, analysing website performance and identifying user trends. His objective is to increase our online reach to allow Australin families to benefit from our resources and services.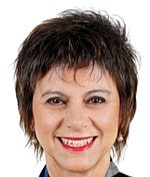 Head of Training & Acquisition
Nancy has over 35 years of extensive systems training and coaching experience in Australia and overseas. Her infectious positivity, people-focus and commercial understanding has allowed her to successfully create tailored training curricula that equip staff with the knowledge and skills to best support their customers.
Nancy plays a key role in developing and delivering simplyEstate's training and coaching programs so that we can continuously refine the customer experience. Her objective is to increase our Estate Planning Member-base across Australia through our Member Consultant network, so as many Australians as possible can benefit from our platform and services.