We believe in making Estate Planning & Administration simple
simplyEstate is a social enterprise with a vision to be the number one information and resource platform for estate planning and deceased estate administration in Australia. Our mission is to be at the forefront of decluttering and simplifying the estate planning and administration processes to give Executors, Administrators, Beneficiaries and Next of Kin some of this important time back.
simplyEstate aims to educate and inform about the estate administration and demystify some of the fears and complexities. We want Australian families to be confident about understanding the process, engaging specialists and dealing with all types of organisations.
A loss of a loved one can be one of the most challenging times and we want to provide our fellow Australians with guidance to complete the administration in the simplest and most cost and time effective way.
We do acknowledge that some aspects of the administration of a deceased estate can be a difficult and complex. Our carefully selected Specialist Partners across Australia will happily assist our customers when they need help to empower them to make informed decisions along the way.
Being a social enterprise, we want all Australians to benefit from our company's resources. simplyEstate commits to re-investing at least 80% of its profits back into the business to continuously improve our service offerings and technology. Our ambition is to support 10,000 Australian families by 2025.
Our customers will notice that we live by our core values of being authentic, honest and compassionate when dealing with us. Our business is to help you, and we do it with pride.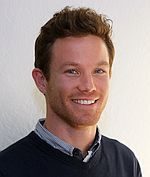 Founder & Managing Director
Stephan has lived in Perth and Melbourne for over ten years after emigrating from Switzerland. Known for reliability, his keen interests for process improvement, use of technology and personal finances, he has founded simplyEstate. His vision is to make simplyEstate the first port of call for Australians after a loss in the family.
Stephan has worked in Health, Education and Telecommunications in various roles for a global professional services firm, a globally recognised University and other companies for over ten years.  He now wants to put his skills, experience and passion to help people to best use by assisting families during a difficult time.
Stephan sets the overall company direction and runs the day-to-day business operation, which includes working with customers on estate administration matters, continuously enhancing the service offering, acquiring Specialist Partners and maintaining industry relationships.
Email: [email protected]
Co-Founder & Strategic Adviser
Fabrizio is an entrepreneur and business owner with tremendous start-up experience in Europe. His last venture was founding Dimovera, which provides complete estate administration executor services and was the inspiration for simplyEstate. Currently, he is building a keynote speaker event platform called Human on Stage to bring the best keynote speakers to Switzerland providing new perspectives on political, social and economic issues in a thought provoking way.
Fabrizio plays a key role by providing simplyEstate with invaluable business insights gained from his previous experience. He also helps by objectively assessing the overall business performance and is tasked with challenging the company's future objectives and strategies. Online Marketing Strategy Adviser
Marc has an enormous wealth of start-up and business experience and is the founder of museproject, an online digital and marketing agency based in Perth working with clients globally. His agency partners with medium size businesses and specialises in digital strategy, inbound marketing, AdWords management and Search Engine Optimisation (SEO).
Marc plays a key role in developing simplyEstate's online marketing strategy, analysing website performance and identifying user trends. His objective is to increase simplyEstate's online outreach so as many Australian families as possible can benefit from our website and services. Accountant & Financial Analyst
Coko is an experienced accounting professional who has worked in the energy sector over the past six years. She has experience in financial reporting, cash-flow analysis, debt management, hedging and risk management.
Coko plays a key role to help simplyEstate by developing financial reports, analysing the company's financial performance and ensuring the statutory requirements are met.