We believe in making Estate Planning & Administration simple
simplyEstate's vision is to be the number one platform and resource for estate planning and deceased estate administration in Australia. Our mission is to be at the forefront of simplifying the estate administration process. We want to give grieving families some of the important time back after a loss by reducing the workload.
To facilitate an even more efficient estate administration process, simplyEstate provides Senior Australians with the tools to plan their estate online while they are in good mental and physical shape. Being organised and capturing all important information and wishes ensures their affairs and estate can be taken care of according to their wishes. Knowing one's family is protected and taken care of when we are no longer here is complete peace of mind.
As a service-focused social enterprise, we have an ambition to support 100,000 Australian families by 2024. We will achieve this by living our core values of being authentic, honest and compassionate when dealing with our customers.
Our business is to help you, and we do it with pride.
Find out more about: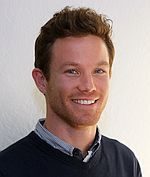 Stephan has lived in Perth and Melbourne for over ten years. Known for his reliability, helpful nature, keen interest in personal finances and process improvement through technology, he has founded simplyEstate. Stephan has devoted eight months researching and mapping the complete estate administration process to develop the most comprehensive Estate Administration Guide.
Previously, Stephan worked in Health, Education and Telecommunications for over 15 years, most recently for a global professional services firm and research-intensive university.  He now works with families and Executors on estate administration matters, continuously enhances simplyEstate's service offering and manages our Australia-wide Specialist Partner network.
Contact Stephan directly at [email protected]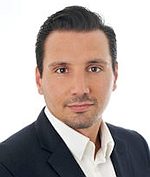 Co-Founder & Strategic Advisor
Fabrizio is a Serial Entrepreneur, Business Coach and Business Owner with tremendous start-up experience in Europe. Most recently he has dedicated over four years founding and building Dimovera to provide deceased estate administration executor services. He advises start-ups like simplyEstate on the topics of sales, marketing and growth strategy.
Fabrizio is a Co-Founder and plays a key role by providing simplyEstate with invaluable business insights gained from his previous experience in estate administration and working with the same target audience. He also helps by objectively assessing the overall business performance and is tasked with challenging the company's future objectives and strategies.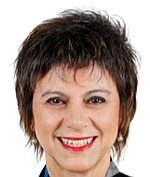 Head of Member Acquisition & Training
Nancy has over 35 years of extensive systems training and sales staff coaching experience in Australia and overseas. Her infectious positivity, people-focus and commercial understanding has allowed her to successfully create tailored training curricula that equip staff with the knowledge and skills to best support their customers.
Nancy plays a key role in developing and delivering simplyEstate's training and coaching programs so that we can continuously refine the customer experience provided. Her objective is to increase our Estate Planning Member-base across Australia through a Registered Consultant network, so as many Australians as possible can benefit from our platform and services.
Contact Nancy directly at [email protected]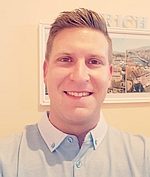 Online Marketing Strategy Advisor
Marc has an enormous wealth of start-up and business experience and is the founder of museproject, an online digital and marketing agency based in Perth, working with clients globally. His agency partners with medium size businesses and specialises in digital strategy, inbound marketing, AdWords management and Search Engine Optimisation (SEO).
Marc plays a key role in defining simplyEstate's online marketing strategy, analysing website performance and identifying user trends. His objective is to increase our online outreach to allow all Australian Seniors and Families to benefit from our platform and services.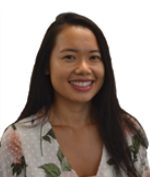 Head of Accounting & Finance
Coko is a seasoned accounting professional who has worked in the energy sector over the past six years. She has experience in financial reporting, cash-flow analysis, debt management, hedging and risk management.
Coko plays a key role to help simplyEstate by developing financial reports, analysing the company's financial performance and ensuring the statutory requirements are met.