McNab McNab & Starke Lawyers
McNab McNab & Starke is an established Victorian law firm which commenced in 1910.
We have a long standing and substantial profile in the area of deceased estates and understand the importance of administering Wills correctly while giving consideration to your specific needs.
We have accredited specialists in the areas of Wills & Estates and Property and Commercial Litigation, and our team can advise you on a broad range of complex legal issues.

Our experienced Wills and Estates Lawyers have, for over 100 years, provided clients with comprehensive advice relating to complex Estate Administration & Will Disputes; Family Trusts; Complicated Assets Structures; Testamentary Trusts; Executor & Trustee Disputes and Superannuation.
Our firm has acted for generations of families and our dedication to client needs forms the basis of long-lasting relationships.
We pride ourselves on our core principles of professionalism and proficiency, while maintaining empathy and respect. We are a strong team of Lawyers and Conveyancers who are approachable, driven by excellence and ready to help you. Our ongoing pursuit is achieving the best outcomes for our clients. We are well known for our strong client service focus which incorporates our local, regional and overseas-based clients.
Understanding that each matter is unique, we tailor our advice to your needs and guide you through the process to make it as smooth as possible.
To learn more or to discuss your needs, visit our website and contact us.
❯ Establish Validity of Wills and Executor or Administrator Role
❯ Determine Beneficiaries
❯ Terminate and Negotiate Commercial Contracts and Obligations
❯ Manage Insolvent and Bankrupt Estates
❯ Claim Superannuation Death Benefit
❯ Claim Insurance Death Benefit
❯ Liquidate, Sell or Hand-over Business of Deceased Director
❯ Apply for Grant of Probate
❯ Apply for Grant of Letters of Administration
❯ Respond to Court Requisitions
❯ Set-up Estate and Transfer Assets
❯ Liquidate and Set-up Testamentary & Other Trusts
❯ Review Estate Administration prior to Finalising & Distributing
❯ Draft Beneficiary Settlements & Release
❯ Provide End-to-end Administration Service
❯ Support with Contentious Matters & Litigation
❯ Support with Dispute Resolution
Accreditations & Associations

STEP is a global professional body that accredits lawyers who are experts in their field.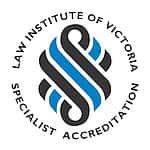 The Law Institute of Victoria issues specialist accreditation for specific areas of practice.
Request Call Back

Please provide your details and a lawyer from McNab McNab & Starke will contact you to discuss your situation.
We will only share your details with this Trusted Partner. By using this form you agree with the storage and handling of your data by this website as outlined in the Privacy Policy, which is available here.