Founded in 2012, The Estate Lawyers is a boutique law firm with a head office in Brisbane and with a visited office on the Gold Coast. We service clients for any Queensland based Will and estate matter. We can represent you if you reside in Queensland, interstate or overseas.
We were established for the sole purpose of providing specialised advice in all Queensland based Will and Deceased estate matters. We are recommended by Doyle's Guide as one of Queensland's leading law firms for Wills and estates litigation. We are also a member of the Law Australasia group.
Our Will and Deceased estate lawyers have a particular passion for Deceased estate law, especially Deceased estate administration and litigation. We don't represent clients in any other legal matters. Instead, we choose to practice solely in estate law because it is our passion and is what our lawyers want to do.
❯ Establish Validity of Wills and Executor or Administrator Role
❯ Determine Beneficiaries
❯ Manage Insolvent and Bankrupt Estates
❯ Claim Superannuation Death Benefit
❯ Claim Insurance Death Benefit
❯ Liquidate, Sell or Hand-over Business of Deceased Director
❯ Apply for Grant of Probate
❯ Apply for Grant of Letters of Administration
❯ Respond to Court Requisitions
❯ Set-up Estate and Transfer Assets
❯ Liquidate and Set-up Testamentary & Other Trusts
❯ Review Estate Administration prior to Finalising & Distributing
❯ Draft Beneficiary Settlements & Release
❯ Provide End-to-end Administration Service
❯ Support with Contentious Matters & Litigation
❯ Support with Dispute Resolution
Accreditations & Associations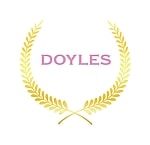 Doyle's Guide recognises the best Australian law firms in a specific area of practice.

LawAustralasia is an association of over 200 independent law firms.
Request Call Back

Please provide your details and a lawyer from The Estate Lawyers will contact you to discuss your situation.
We will only share your details with this Trusted Partner. By using this form you agree with the storage and handling of your data by this website as outlined in the Privacy Policy, which is available here.