At Atkinson Vinden, we handle hundreds of Wills and estate matters each year – from drafting simple and complex Wills to handling probate and resolving disputes over Wills. Let us help you with your estate planning needs.
A paramount concern in this area is ensuring that our wishes, and those of our loved ones, are honoured after we pass away. Effective estate planning involves doing all that is possible to ensure that your assets pass to your chosen beneficiaries efficiently and tax effectively.
Our services include helping your family obtain probate of your Will after your passing, and we can help with calling in the assets, dealing with those owed money from your estate. We even liaise with superannuation funds, insurers, we track down and realise your share portfolio, and make sure that your Will is distributed as per your wishes.
One important aspect of engaging a lawyer is properly scoping the costs which relate to the work. Given the sensitivity of matters surrounding wills and estates, we are open to negotiating fixed fee arrangements, assisting with cash flow planning and being upfront about costs at all times.
❯ Establish Validity of Wills and Executor or Administrator Role
❯ Determine Beneficiaries
❯ Claim Superannuation Death Benefit
❯ Claim Insurance Death Benefit
❯ Apply for Grant of Probate
❯ Apply for Grant of Letters of Administration
❯ Respond to Court Requisitions
❯ Set-up Estate and Transfer Assets
❯ Liquidate and Set-up Testamentary & Other Trusts
❯ Review Estate Administration prior to Finalising & Distributing
❯ Draft Beneficiary Settlements & Release
❯ Provide End-to-end Administration Service
❯ Support with Contentious Matters & Litigation
❯ Support with Dispute Resolution
Accreditations & Associations

The Law Society of NSW issues specialist accreditation for specific areas of practice.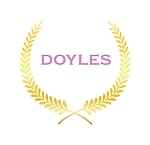 Doyle's Guide recognises the best Australian law firms in a specific area of practice.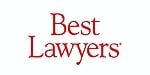 Best Lawyers globally recognises exceptional lawyers chosen by their peers.
Request Call Back

Please provide your details and a lawyer from Atkinson Vinden will contact you to discuss your situation.
We will only share your details with this Trusted Partner. By using this form you agree with the storage and handling of your data by this website as outlined in the Privacy Policy, which is available here.