Last updated: September 2020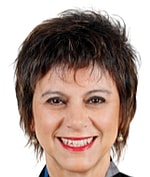 «Join us to help make Estate Planning & Administration simple, affordable and accessible for all Australians»
Nancy Hourani
Head of Training & Acquisition
Member Consultants in Perth - Estate Planning
Join simplyEstate and make a difference in your community.
Fully Flexible Hours
Great Commission
Training Program
We are looking for Member Consultants to join our team who:
are caring and professional;
are self-motivated;
share our vision and mission;
believe in continuous learning; and
are well connected in their local community.
What does a Member Consultant Do?
simplyEstate Member Consultants help us build a trusted brand through personal contact in their community. The main goal is to create awareness, educate family, friends and community members about the benefits of estate planning.
As a contractor you will sell our Estate Planning Account and Services and be paid a high average commission of 45% and receive an Essentials Estate Planning Account at less than half price. You can work a few hours a week or make it your full-time job, whichever suits you, your family and your customers best.
Our highly valued in-house training program will equip you with the necessary skills covering:
Ethics;
Customer Service;
Marketing Techniques;
simplyEstate Platform Knowledge; and
Member Consultant Business Essentials.
If you are well connected in your community, believe in our Vision and Mission, and want to work when it suits you, we would love to hear from you.
What does simplyEstate Do?
simplyEstate prides itself in delivering high quality online Estate Planning products and services to Australian families.
Originally founded to assist Australian families after a loss with estate administration, we learned that many families struggle to understand their parents' or partner's estate and affairs, taking up to 250 hours of work.
To reduce this burden and provide Australians peace of mind, we launched Australia's first online Estate Planning Account.
Our goal is to support every Australian to protect their hard-earned money and family, to increase the prosperity of the next generations.
Express Your Interest

Please provide your details below and we look forward to discussing the Member Consultant role with you.
We will not share your details. By using this form you agree with the storage and handling of your data by this website as outlined in the Privacy Policy, which is available here.